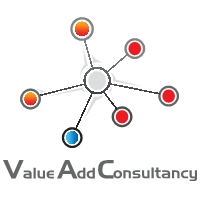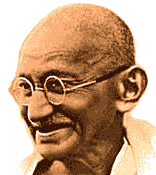 -Mahatma Gandhi (in a speech in South Africa in 1890)


"A customer is the most important visitor on our premises. He is not dependent on us; we are dependent on him.


He is not an interruption in our work; he is the purpose of it.


He is not an outsider in our business; he is part of it.


We are not doing him a favor by serving him; he is doing us a favor by giving us an opportunity to do so."


Having spoken about the first pillar of an organization i.e. its people being treated as an asset rather than as mere employees in detail, let us now shift our focus on the other pillar which is also an equally important aspect for an organizations existence which are its customer's nee guests from hereon.

Let me start by asking you , how would you feel when you are greeted not only with a genuine warm smile but also are treated with being addressed by your name for e.g. Hello, Good morning Mr. Mahindru, great to see you back, what can we do for you today. Sounds delicious to my ears, what about yours!

Imagine this happening at your favorite restaurant, bar, bank, tailor, barber etc. the list is endless, but one thing I am quite sure of is that you won't look for any other place no matter how much glitzy it may be, the reason for this is simple you can be enticed by it only once but you will come back again and again to this place because of the importance your name has been accorded .What my objective of highlighting this fact is that who would not like his/her name being bestowed respect by getting addressed by the same , as the saying by Shakespeare goes "What's in a name ?". Well I would say ask yourself.

Another thing which intrigues me apart from being addressed by name at all my favorite haunts is, how people working in diverse places remember what I like or how I like as in taste, color, style etc. I had this monition that there must be some weird way of keeping these details, but the simple logic behind this is "Passion" which drives an employee to do what it takes to keep his customer/guest happy. I would put in this way the "Power of Passion". I feel completely elated when I don't have to explain my preferences in terms of seating, drinking, eating, and wearing etc. where I am a frequent visitor.

Let me share with you the experience I get every time I visit this small but very warm & cozy coffee outlet, I am greeted with warm cheerful smile even before I reach the door, Mr.Chhibber good evening, your table has been missing you, just make yourself comfortable whilst we get your cup of coffee along with your favorite cake/biscuit, though would suggest that today you must try our new entrant, which I am sure will equally compliment your coffee. Who can blame me for choosing this unsung hero among the crowded branded bazar? I am sure you all must have oodles of such experiences to share. Do you like reminding servers, attendants, and sales person that what you like and how you like it? The answer is plain no; these are the basics tenants you expect from all those working in your chosen outlets to remember since you are supposedly a preferred customer/guest of theirs.

I believe that a local mom 'n' pop/grocery store operator, your friendly neighborhood barber, tea stall owner etc. though may be less knowledgeable about these customer retainer techniques easily gives the lofty brands a run for their money by implying this simple but highly effective tool of making sure by always ensuring that there regulars don't have to tell them every time they visit about their likes and dislikes, it's an unspoken pact between both. Hence something as simple as remembering your guests/customers preferences can change the game for you and your business.

This brings me to another great aspect of true customer/guest maniacs. This again is something which is not out of the world but certainly when used gives you an out of the world experience. Let me do a flashback, you along with a loved one, a business associate etc. go to a known restaurant and then it strikes you in the middle of your meal like a hurricane out of nowhere! What is it? Its complete apathy on the part of the staff as in you have to all the times look around for somebody to do small things such as refilling your glass of water/wine, picking up and replacing a piece of cutlery fallen on the floor, providing other such amenities which make your dining experience a pleasant one. Did I touch some cord! Yes I certainly did and this would have flooded you with loads of such unpleasant memories which have the potential to spoil your present. Unfortunately such faux pas are not limited to restaurants only; these can be experienced at all public dealing places. Coming back to present, there are few exceptions where anticipating customer/guest need is practiced as an art or is a norm rather than an exception to woo them and thus turning them into loyal customers/guests for life.

The staffs at such places are so well versed with this art that they don't even let their customers/guests lift their eye brows leave alone fingers by merely reading them/anticipating their needs even before they realize. And believe you me there is no magic or high brainer in it, it is nothing but simple common sense at work, for e.g. an guest having a meal with loads of oil, chilly, masala etc. would require water at quick intervals to quench his thirst which is bound to happen with this kind of food, hence a half glass of water is not be taken as half full but as half empty which needs a refilling constantly, a guest looking lost or fidgeting around needs immediate attention, a customer looking puzzled at the array of items on display is nothing but a silent alarm for help required. On the other hand there are situations where one would not like to be disturbed frequently for e.g. you are holding an important meeting with either your team or some other delegation, maybe you want to spend an intimate moment etc. thus it is purely the discretion of the experienced person who will then tweak/improvise his essential interruptions that they will come across like insertions without spilling the water so to say. These are but few examples of how by reading/anticipating your customer/guests needs through putting ones common sense to use without letting the customer to come out with can do to his/her experience, It definitely will be out of the world for them.

Well this is just the beginning of it all. Do you remember getting a greeting card wishing you and your family members on their important days be it birthdays, anniversaries etc. from some shop, restaurant where you may have visited and forgotten all about it. What was your reaction to it? I am sure you would not have forgone visiting them again. Well the funda is modest in nature "I remember you on your lives milestones & you don't forget me when you are out there". I can vouch for this as I would never forget to visit any such place whose management/team celebrate mine and my family's landmarks with us. We all had been through that stage where when we got wishes coming in from places where we least expected from, the expression is always that of awe! This gesture in itself is self-descriptive till the time we give it a twist in the form a commercial gimmick employed by the sender to entice us. But that's not the truth always. Many organizations big or small genuinely want to enhance the joy of their customers/guests by adding that extra zing in their life through such small cost effective but yet powerful gestures.

We all are familiar with term "Frequent Flyer Miles" or "Buying Rewards" etc., as many of us enjoy such privileges offered by most airlines and big and small brands.

The very first modern frequent-flyer program was created in 1972 by Western Direct Marketing, for United Airlines. It gave plaques and promotional materials to members. In 1979 Texas International Airlines created the first frequent-flyer program that used mileage tracking to give 'rewards' to its passengers, similarly Loyalty cards are a system of the loyalty business model. In the United Kingdom it is typically called a loyalty card, in Canada a rewards card or a point's card, and in the United States either a discount card, a club card or a rewards card. These are few of the examples by which an organization can reap in the benefits of generating customer/guest loyalty by rewarding them for the loyalty and trust shown by them.

An organization's ability to elicit employee behavior that goes above and beyond the call of duty can be a key asset and one that is difficult for competitors to imitate. Researchers have given a label to the superior efforts that employees make on behalf of their organizations--organizational citizenship behavior.

"It's not enough to show up at 8'o' clock each morning and say, oh I have done a wonderful thing". As Herb Kelleher, chairman of Southwest Airlines suggest, superior organizational performance is not achieved through ordinary employee efforts. In order to be successful an organization requires from its workforce/employees willing to go the extra mile. An example of employee loyalty and worker enthusiasm at Fed Ex is frequently cited which are both "unquantifiable and undeniable "in their value in helping the company win battles against its competitors. For instance during the UPS strike in 1997. Fed EX was overloaded with extra 800,000 additional packages each day. Thousands of employees responded to the challenge by volunteering to sort extra packages for several hours following their regularly scheduled shifts. Imagine how many customers of theirs would have been saved unsavory inconvenience by this effort of theirs i.e. going over and above beyond their call of duty or simply put going that extra mile.

Well this just one part of earning your customer/guest loyalty. There is more to follow.

Continued on Page 2.....